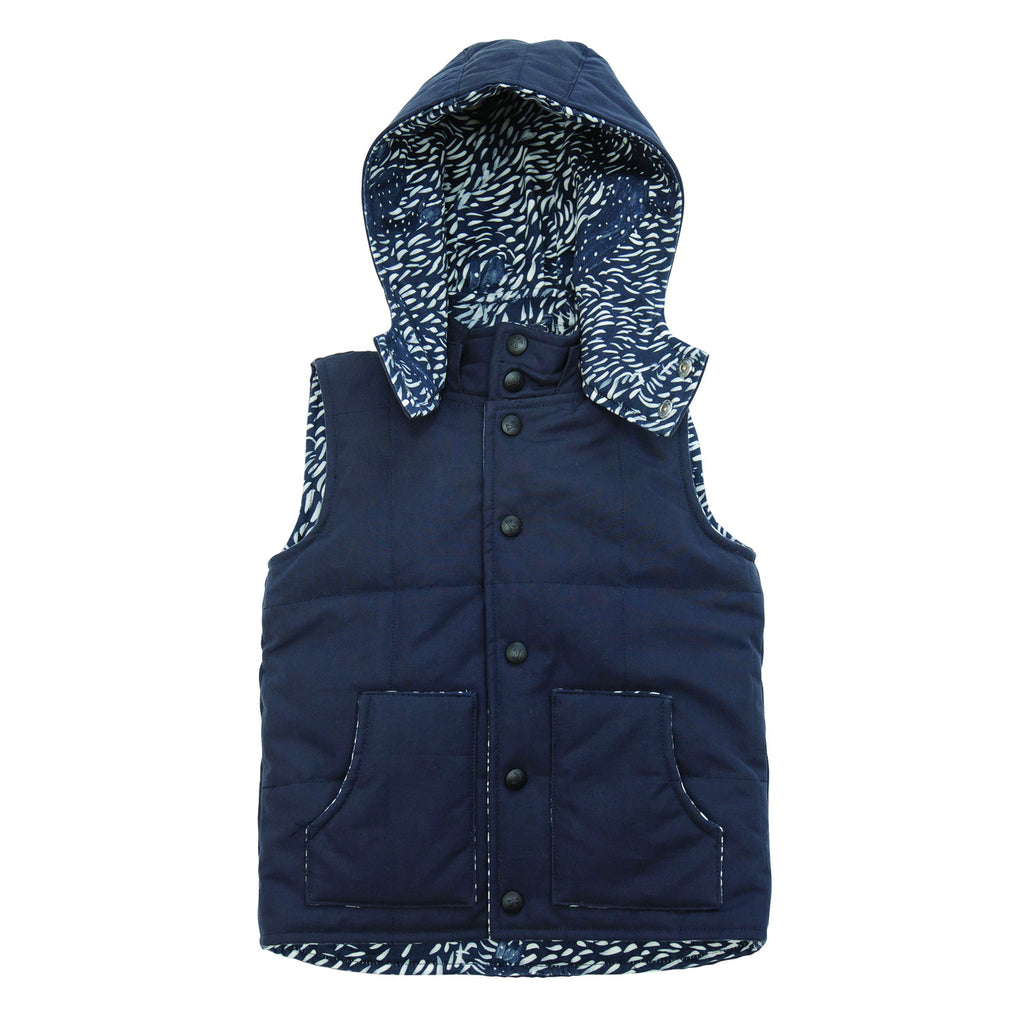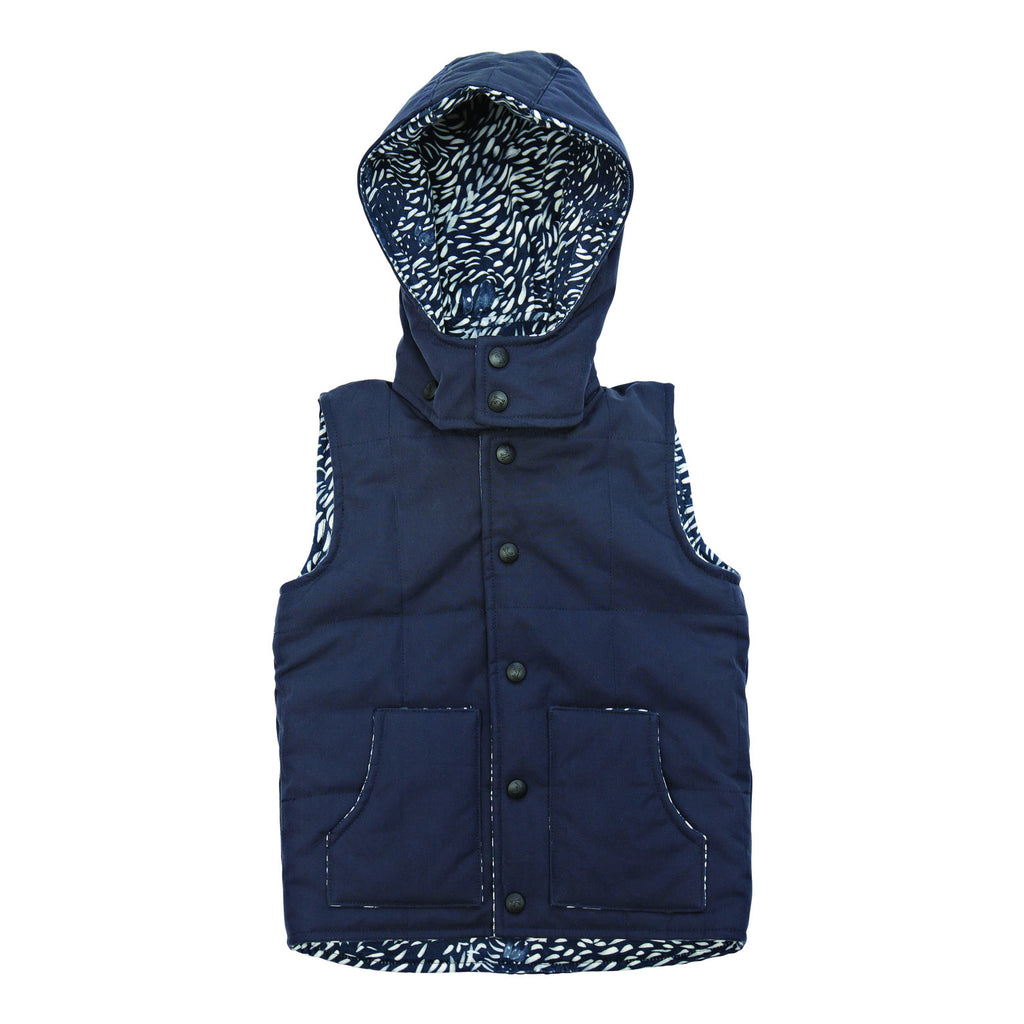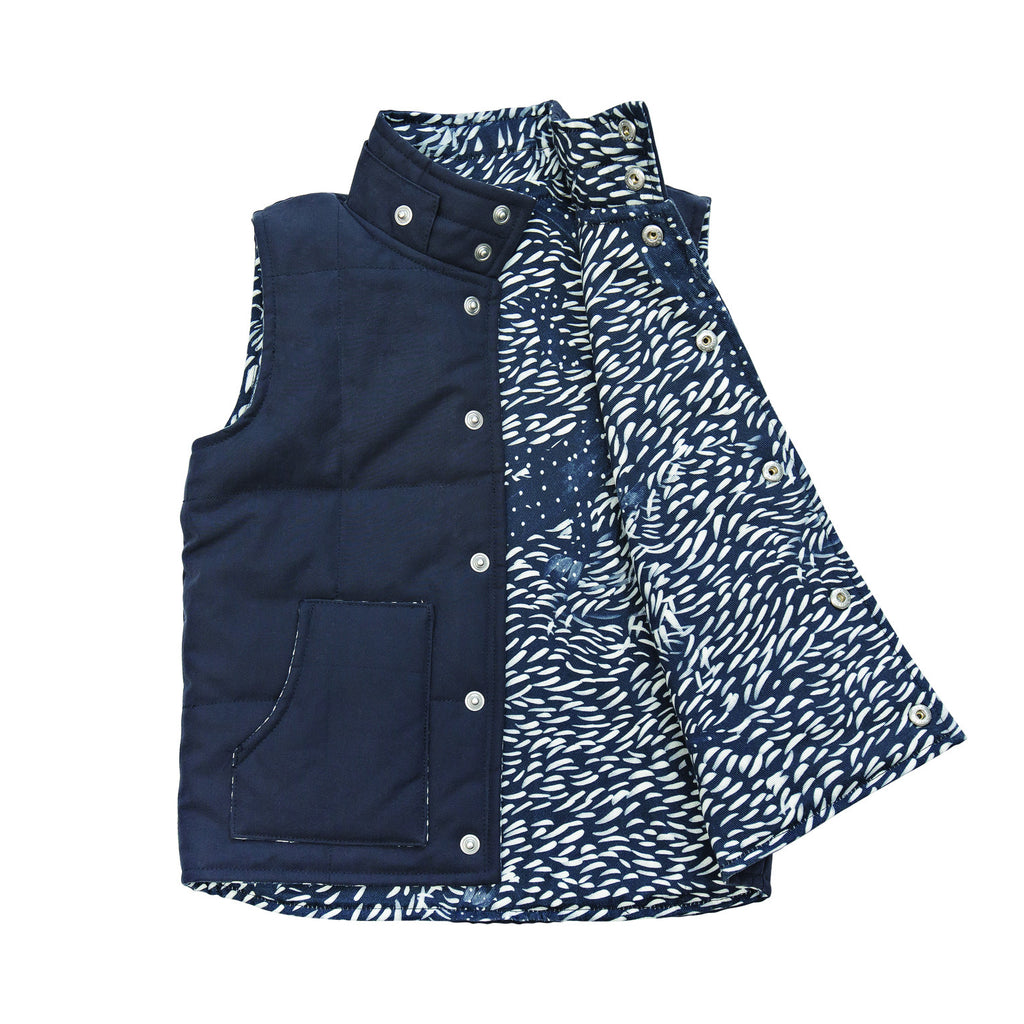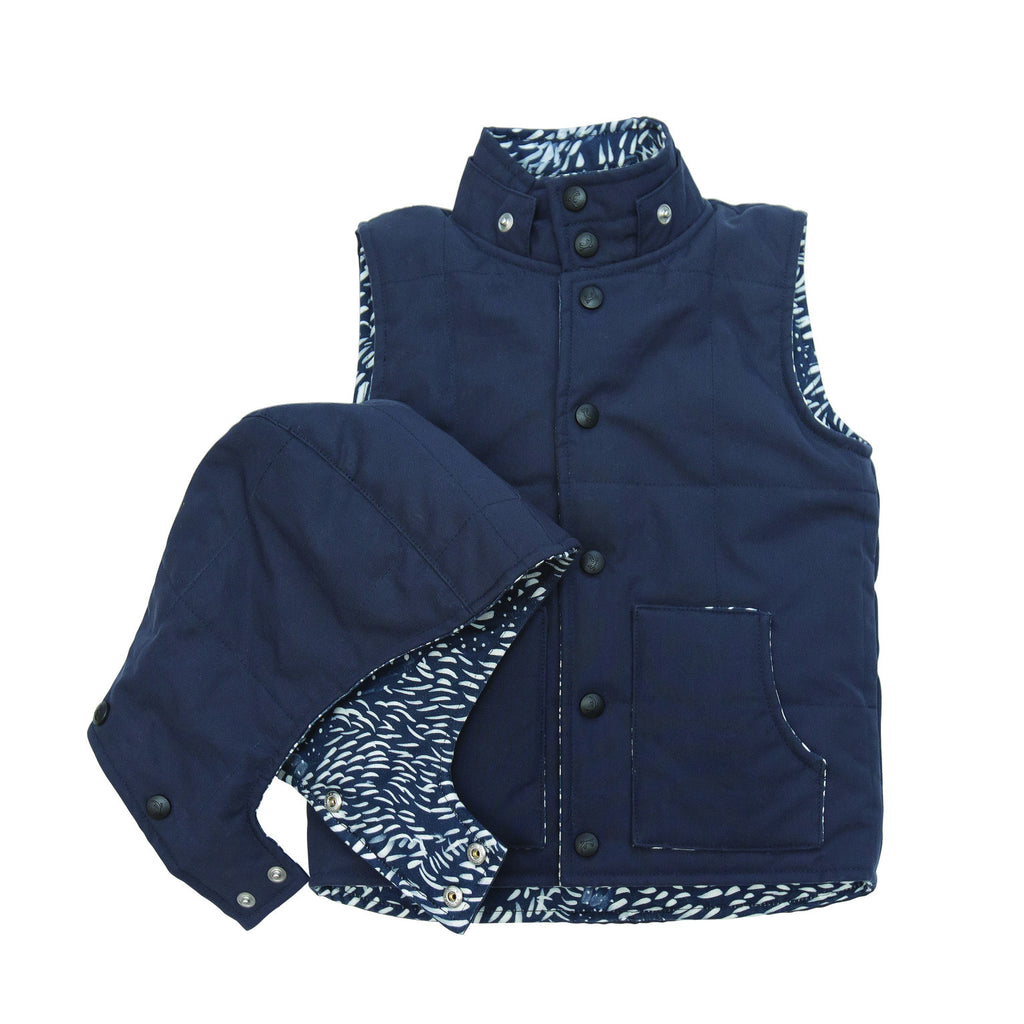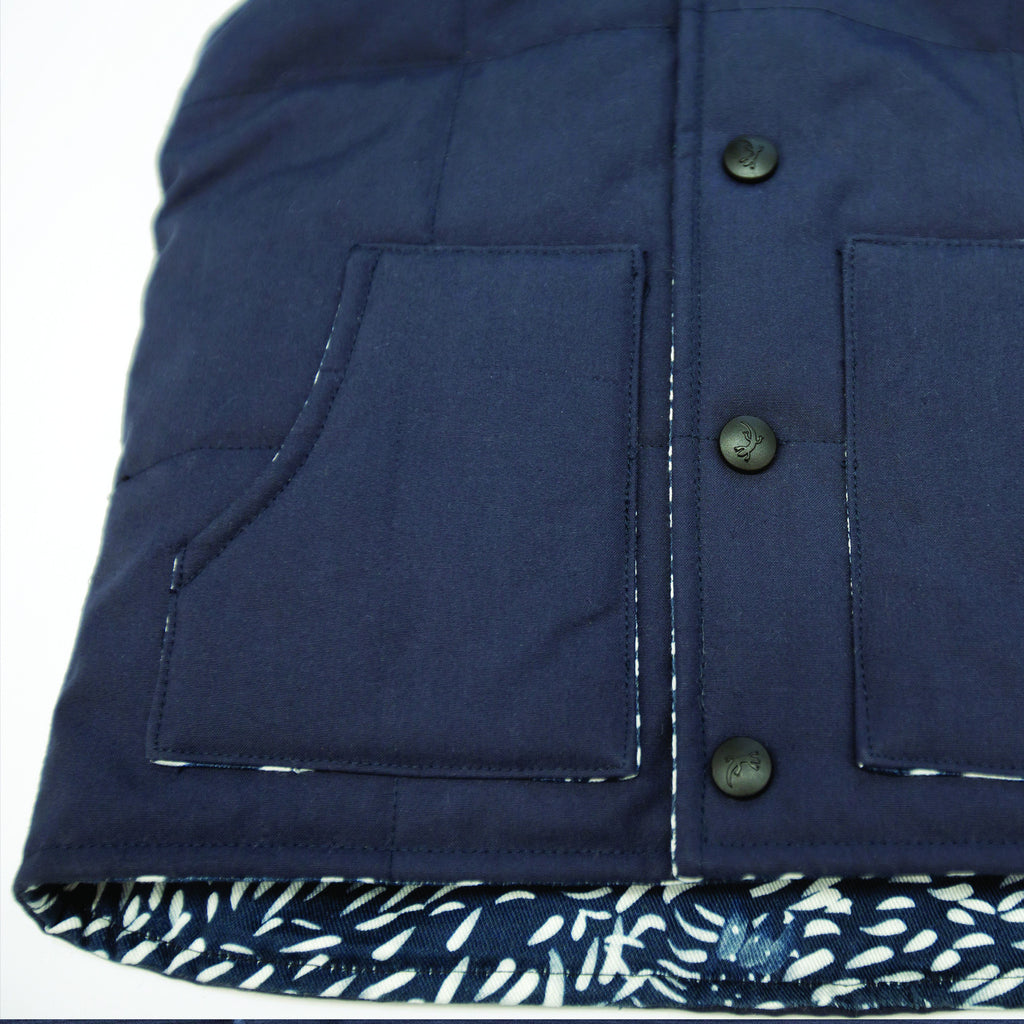 Navy outdoor vest with lizard print lining
Children's outdoor vest with a durable Ventille fabric on the outside, a 100% wool filling to keep warm and a 100% organic cotton lining with a hand-drawn lizard print fabric. All our print fabrics are designed in house and printed digitally in Europe. 
Color: navy  
Print: navy/white
Composition: Shell 100%cotton Ventille fabric/                                                                  Lining 100%organic cotton/ Filling 100% wool     
Crafting: cut and sewn in California
Please note that this product is dry clean only.